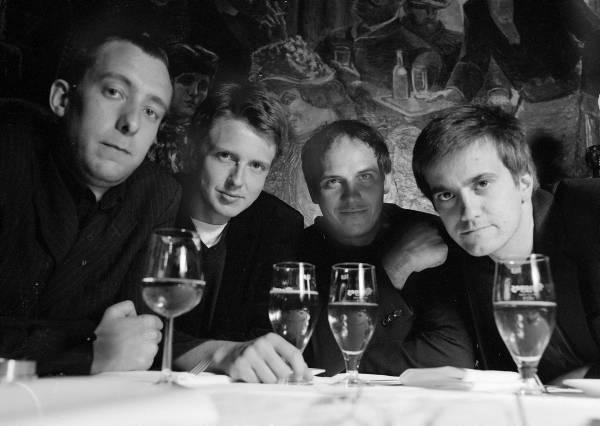 New album out now - HARMONOGRAM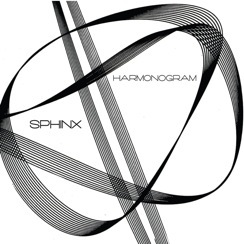 | | | |
| --- | --- | --- |
| Odd Bar by D.A.Skinner | | Procrastination by D.A.Skinner |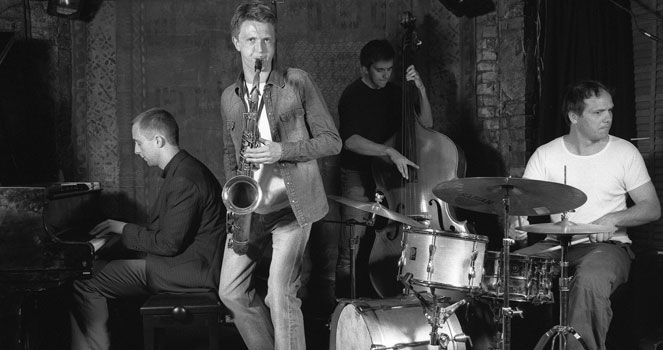 Anders Lønne Grønseth - saxophone
David Arthur Skinner - piano
Audun Ellingsen - double bass
Ulrik Ibsen Thorsrud - drums
Sphinx is a band which has existed since the year 2000. At that time all of the future band members had moved to Leeds, England, to study at Leeds College of Music. By chance, one night Ulrik and Audun were hired to play at a local jazz club, where David was booked to play piano. A little while later Anders and Audun were looking to start a band, and asked David and Ulrik to join them. Despite the fact that, the following year, Anders decided to return to Norway to study, he worked hard to keep the band together.
The four musicians had discovered a shared taste for avoiding musical convention, and constantly challenge themselves and their musicality. In fact Sphinx spent much of the next few years writing music they couldn't quite play. This led to extraordinarily rapid development as a group and as individuals. Nevertheless Sphinx are excellent musical communicators - and commanding instrumentalists - whose live performances are remarkable for their energy and spontaneity. Proof positive of this was when Sphinx won the audience prize at the prestigious "Tremplin" youth jazz festival in 2003; but they had already amassed considerable experience as a quartet through tours and appearances at jazz clubs and festivals in Norway, England, and elsewhere.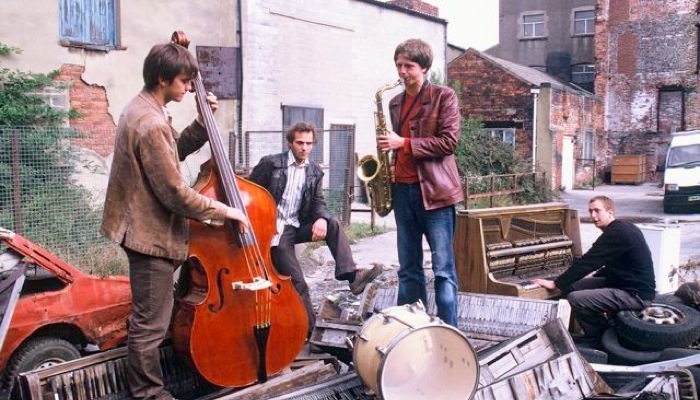 In 2007, as a result of a project initiated by a Japanese lady living in Norway, Junko Sakakibara, Sphinx got the chance to tour to Japan to promote the release of the CD and book "Poems of Bjarne Andreassen". This was such a great experience that it just had to be repeated again in 2008, with a slightly longer tour to promote the (then) new CD, "Bohemian Sketches", and then again in 2009, with a fourth tour planned in 2011.
Bohemian Sketches (2007)
Sphinx never tire of working towards new ideas, and constantly challenge their understanding of their own playing. This is the secret of their success as a group: not to be complacent, or stylistically rigid, but to allow the group sound to evolve, even when this sometimes means discarding familiar ideas and looking for new ones. This can be painful! Nevertheless, in the long term this leads to deeply interwoven, honest, intercommunicative music.
Homepage at www.sphinx-jazz.com